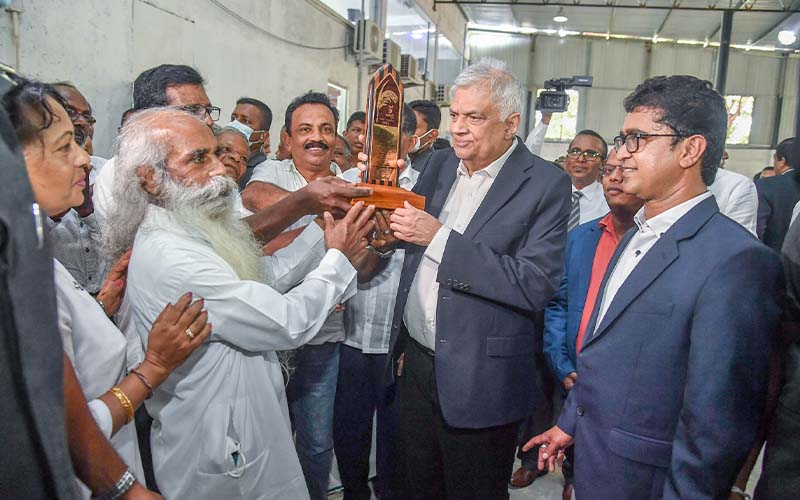 Tributes to the President from the farmers in Polonnaruwa
The farmers in Polonnaruwa expressed their gratitude to President Ranil Wickremesinghe for providing the required fertilizer to the farmers for their cultivation at the right time, despite the economic crisis faced by the country.
The farmers led by Polonnaru District Agricultural Organization Chairman Ananda Rajapaksa, who met President Ranil Wickremesinghe at a ceremony held at Minneriya, Polonnaruwa today (02) extended their appreciation to the President.
At that occasion President Ranil Wickremesinghe was also presented with the "Ran Vee Karala" award in recognition of the service he rendered for the farmers.