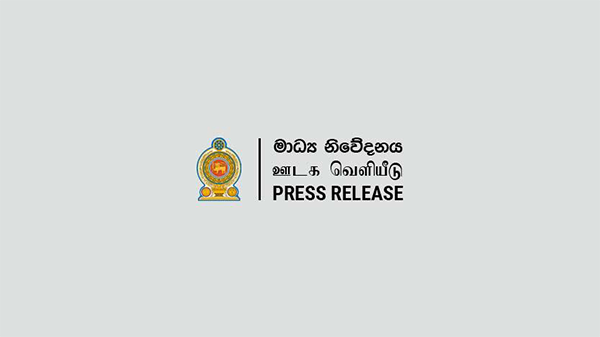 Published on: February 6, 2023
Youth Film Festival in conjunction with the 75th Independence Anniversary
A National Youth Film Festival has been organized in conjunction with the 75th National Independence Day celebrations to create a national platform for young filmmakers.
This program is planned under the "National Youth Platform" which is implemented according to a concept of President Ranil Wickremesinghe.
This "National Youth Film Festival" is scheduled to be held in the month of August under the theme "Ape Aluth Katha" (Our new stories)
.
The aim of this project is to encourage students and the youth community to take up cinematography, imparting the artistic and technical knowledge of cinematography to students, giving a more attractive and updated face to the Sri Lankan film industry through the cinema with "our new stories".
A national youth short film competition will also be held in conjunction with this film festival. The acceptance of short films for this competition, which will be organized under two categories, schools and between the ages of 18-27 years, will commence from February 20.
Young filmmakers have been given the opportunity to submit their works online and the deadline for acceptance of films has been set for May 23, 2023.
The rules and conditions related to this competition will be made public on the "National Youth Platform" website and media in the near future.
The short films directed by the contestants will be judged by the new generation of filmmakers.
The program includes an exhibition of short films and foreign films, panel discussions, and masterclass programs, as well as an award ceremony.
Film Director Mr. Mahela Hettiarachchi will act as the national coordinator.
This program for young filmmakers is planned to be held annually and it is expected that everyone including parents and teachers will contribute positively to the journey of realizing the dreams of the youth.