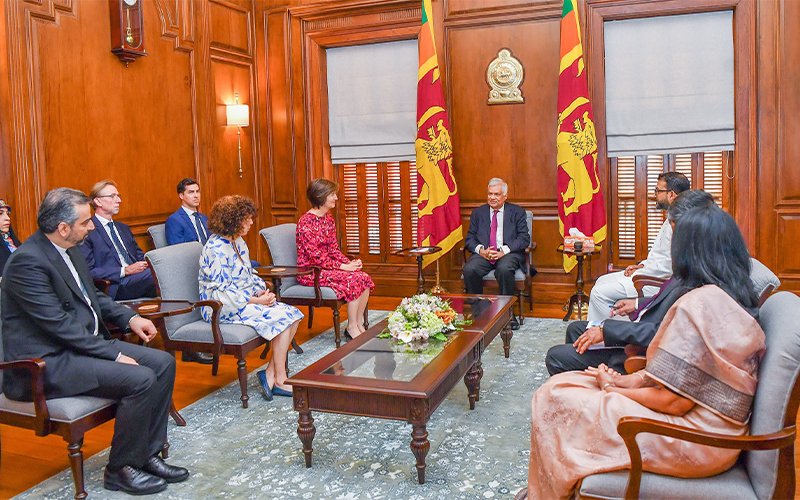 Published on: October 24, 2023
Three Newly Appointed Ambassadors Present Their Credentials to the President
Three newly appointed ambassadors to Sri Lanka handed over their credentials to President Ranil Wickremesinghe at the Presidential Secretariat this morning (24).
New ambassadors have been appointed for Switzerland, European Union and Iran.
Accordingly, HE Dr (Ms) Siri Walt the Ambassador of Switzerland in Colombo, HE Ms. Carmen Moreno the Ambassador of the European Union in Colombo and HE Dr. Alireza Delkhosh the Ambassador of the Islamic Republic of Iran in Colombo presented their credentials to President Wickremesinghe.
Tharaka Balasuriya, the Minister of State for Foreign Affairs and Secretary to the President Mr. Saman Ekanayake were present on this occasion.