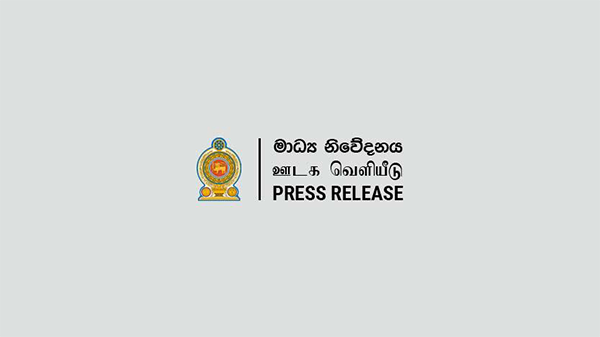 Published on: June 13, 2023
The Presidential Secretariat Strongly Refutes Media Allegations of Widespread Food Insecurity in Sri Lanka
Dr. Sulakshana Jayawardena, Additional Secretary of the Presidential Secretariat, strongly denied the claims propagated in multiple media reports asserting that 7.5 million Sri Lankans were lacking adequate meals. Contrary to these reports, the Crop and Food Security Assessment Mission (CFSAM) report issued by the United Nations Food and Agriculture Organization of the United Nations (FAO) and the United Nations World Food Programme (WFP) indicate an improvement in food security across all provinces of Sri Lanka.
Dr. Jayawardena, who is also the Director General of the Partnership Secretariat for WFP Cooperation (PSWFPC), emphasized the credibility of the CFSAM report released on May 24, 2023, clarifying that it is accessible to the public on the FAO website. It is regrettable that the summarized accounts in various media reports did not align with the comprehensive findings of the CFSAM report, which can be easily cross-referenced with the report available on the relevant websites, he said.
The CFSAM survey reveals that an estimated 3.9 million people, equivalent to 17 per cent of the population, are moderately acutely food insecure. This figure represents a notable decrease of nearly 40 per cent compared to the previous year's figures recorded in June/July. Moreover, the severe acute food insecurity rate has declined from 66,000 individuals to approximately 10,000.
The improvement in food security can be attributed to an increase in food consumption, which may be influenced by lower food expenses and higher incomes among agricultural communities during the assessment period coinciding with the harvest season.
It is important to emphasize that the purpose of a CFSAM is to provide an accurate and comprehensive overview of the extent and severity of food insecurity, enabling the government and the international community to promptly and appropriately respond to the crisis and mitigate its impact on the affected populations.
CFSAMs conduct a thorough analysis of the food security situation at both macro and micro levels, encompassing the overall economic climate, agricultural production, market conditions, and the supply-demand dynamics of staple foods, predominantly cereals. The result is the generation of a national cereal/staple food balance sheet (NFBS) and an estimation of any unmet requirement for staple food imports in the upcoming marketing year.