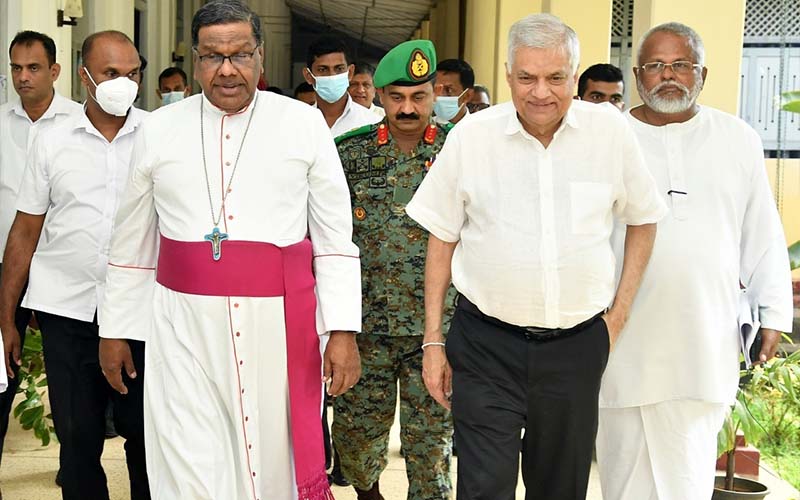 Published on: January 15, 2023
The President joins religious rituals at Sri Naga Viharaya, Jaffna
• President invokes blessings from several prominent religious leaders, including the Bishop of Jaffna
President Ranil Wickremesinghe, who is in Jaffna to participate in the Thai Pongal State Festival, visited the Sri Naga Viharaya in Jaffna this morning (15) and received blessings while engaging in religious ceremonies.
The President also visited the head of the Jaffna Sri Naga Viharaya, Venerable Meegahajandure Sirivimala Nayaka Thera, and inquired about his health. The Thera congratulated and chanted Seth Pirith to invoke blessings on the President.
Dr. M. Morgan, Chairman of the "Buddhist Hindu Religious Forum," welcomed the President.
Meanwhile, President Ranil Wickremesinghe met Reverend Sri Somasundaram, Nallai Adeena Ashramadipati and received his blessings.
The President also visited the Jaffna Bishop Most Reverend Dr. Justin Gnanapragasam and had engaged in brief discussion.
The event was attended by Fisheries Minister Douglas Devananda, State Minister Dr. Suren Raghavan, President's Secretary Mr Saman Ekanayake, Army Commander Lt. Gen. Vikum Liyanage, and several other officials.