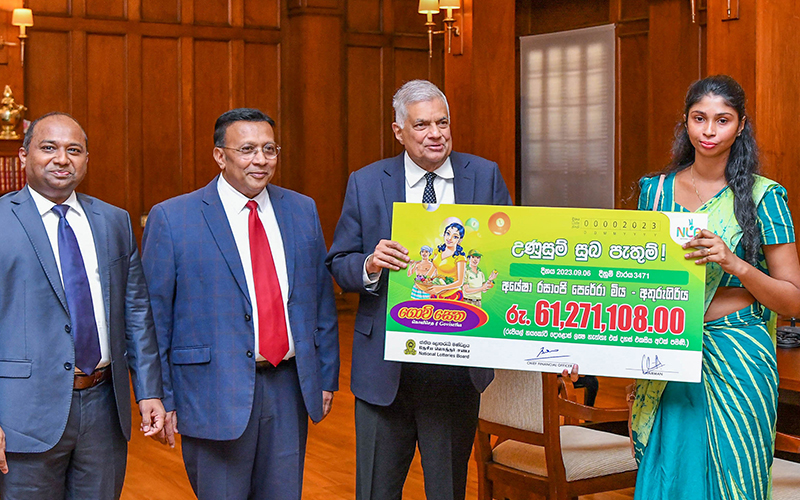 Published on: October 10, 2023
The NLB launches new lottery tickets and presents super prize winners with awards, presided over by the President
Celebrating the 60th anniversary of the National Lottery Board (NLB), a special event took place today (10) at the Presidential Secretariat, presided over by President Ranil Wickremesinghe.
During this occasion, the NLB introduced two new lottery ticket offerings, namely 'Mega Millions' and 'Mega 60,' into the market. Additionally, checks were awarded to the recipients of the super prizes.
The fortunate recipients of the super prizes for the 3471 and 3477 lottery seasons were Mrs. Rasanji Perera, who received a prize of Rs. 61,271,108.00, and Mr. Chaminda Jayawickrama, who was presented with a check amounting to Rs. 60,503,772.80.
The event was graced by the presence of Chairman of the NLB Dr. Chamira C. Yapa Abeywardhena, Director of NLB Dr. Kitsiri Manchanayake and General Manager of NLB Attorney-at-Law Ms. Hashini Jayasekara along with other distinguished officials.