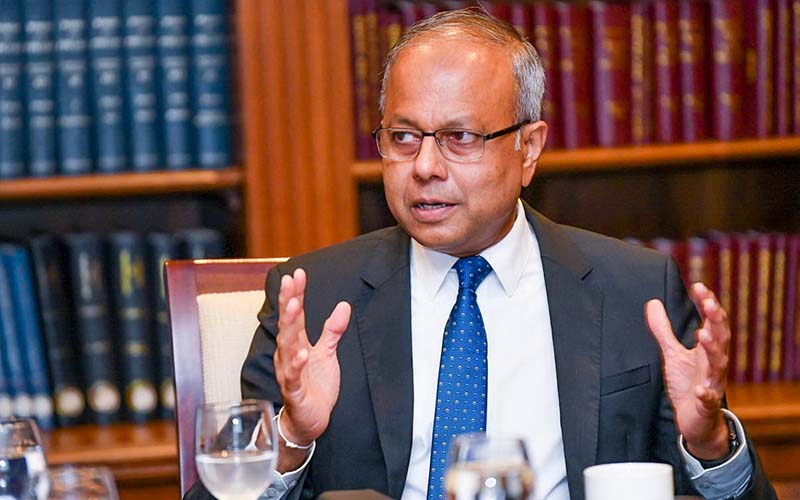 Published on: May 8, 2023
Steps underway to celebrate the National War Heroes Ceremony with pride
Arrangements have been made to hold the National War Heroes Commemoration Ceremony with pride to honour the Nation's war heroes who died in the Thirty Years' War in Sri Lanka under the patronage of Commander-in-Chief, President Ranil Wickremesinghe.
A preliminary discussion was held at the Presidential Secretariat today (08) under the chairmanship of Mr. Sagala Ratnayake, the President's Senior Adviser on National Security and Chief of the Presidential Staff.
The National War Heroes Ceremony will be held on May 19 at the Battaramulla War Heroes Memorial.
Former Presidents, Prime Ministers, Deputy Ministers, the Speaker the Secretary of the Ministry of Defence, Chiefs of Defence, as well as Commanders of the three armed forces including the Inspector General of Police and the war heroes who were injured in the war, the relatives of the fallen war heroes as well as school cadet groups, will be to be invited to participate in this war hero commemoration ceremony.
Defence Secretary General Kamal Gunaratne (retired) said that this war hero celebration has been organized this year, with a special war drum beat and floral tributes to appreciate the bravery heroism and eternal memories of the war heroes of the Army, Air and Navy, Police and Civil Defence Department who laid down their lives to secure the sovereignty and territorial integrity of the country.
State Minister of Defence Mr. Pramitha Bandara Tennakoon, the commanders of the three armed forces, including the Inspector General of Police, and the heads of the departments of the security forces participated in this discussion.