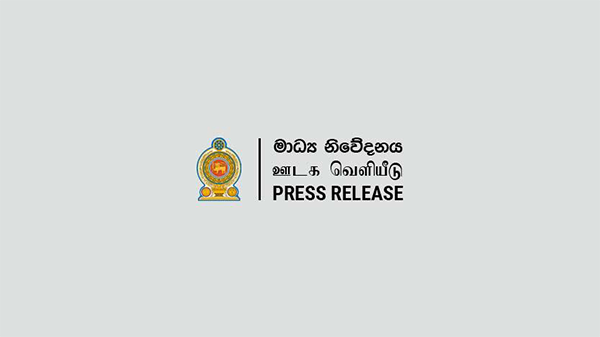 Published on: December 5, 2022
Scholarships for Advance Level students through the President's Fund
A scholarship program utilizing funds from the President's Fund has been initiated under the directives of President Ranil Wickremesinghe for students who have passed the G.C. E. (O/L) examination and are sitting for the GCE (A/L) examination in 2024.
The program was implemented as per the instructions of President Ranil Wickremesinghe and President's Secretary Mr. Saman Ekanayake issued a letter dated 30th November 2022 to the Secretary of the Ministry of Education to start inviting applications from eligible students.
Accordingly, to qualify for the scholarship, the monthly income of the applicant's family should not exceed Rs. 75,000/- and the applicant should be a student studying in a government school or a free private school.
The applicant should have sat for the G.E.C. (O/L) Examination in the year 2021 (2022) for the first time and be qualified to sit for the G.E.C. (A/L) Examination in the year 2024.
The number of scholarships per educational zone is 30, and the selected scholarship winners will receive Rs. 5,000.00 each and the bursary will be awarded for a maximum period of 24 months.
The Ministry of Education has already forwarded the related applications to the principals. Scholarship candidates should get the relevant applications from the Principal complete them and submit them to the Principal prior to the 23rd of December 2022 with the relevant recommendation of the Grama Niladhari Officer regarding the income status of the family.
The principals should then forward these applications to the Regional Director of Education.
A committee chaired by the Regional Director of Education would select the applications forwarded by the Principals to the Regional Education Offices. The top 30 candidates would be selected and a copy of the applicant's National Identity Card, bank account details and other relevant details should be completed by the Regional Director of Education and sent to the Ministry of Education before the 3rd of February 2023 through the Provincial Director of Education.
Late applications sent after the deadline will be rejected.
The relevant newspaper advertisement has been published by the President's Fund on the 05th of December 2022, in the national newspapers "Dinamina" and "Thinakaran". The relevant application and instructions could be obtained through the website of the President's Fund at www.presidentsfund.gov.lk.