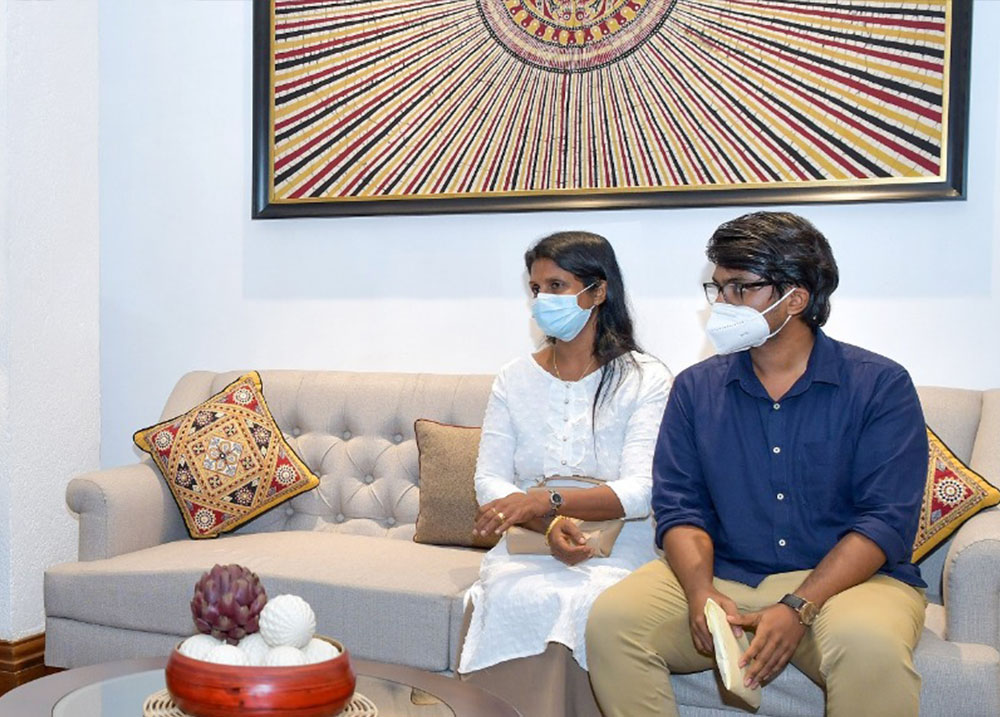 Published on: September 6, 2022
President pledges fullest support to late Amarakeerthi Athukorala's family
The wife and two children of Polonnaruwa District Parliamentarian Amarakeerthi Athukorala, who was killed during the unrest in the Nittambuwa area on May 09, met President Ranil Wickremesinghe at the Presidential Office yesterday (05).
President Wickremesinghe, who expressed his deep regret over the incident, looked into the family's welfare including the education of the children and requested them to inform him if they needed any assistance.
The President assured the late Athukorala's family that he is ready to provide any assistance to build the future of the children and the welfare of the family on behalf of the late MP, either personally or under the grants from the government.
Meanwhile, the president also made a financial donation from the police reward fund on behalf of police Sergeant Jayantha Gunawardena, the Personal Security Officer of Mr. Amarakeerthi Athukorala who died in the related incident.