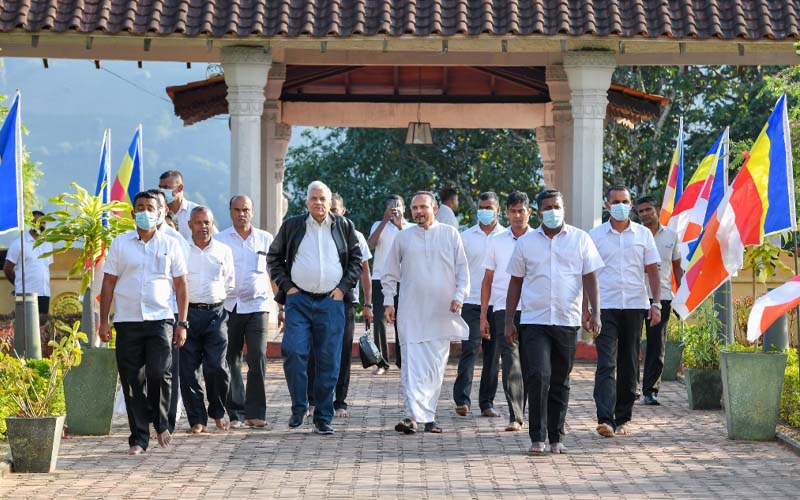 Published on: December 31, 2022
President pays veneration to the Mahaweli Mahaseya Chaityarama temple at Kothmale
President Ranil Wickremesinghe visited the Kothmale Mahaweli Mahaseya temple and engaged in religious rites yesterday afternoon (30).
There the Ven. Mahasangha led by Chief Incumbent of the Mahaveli Mahaseya Chaityarama temple Ven. Thispane Jinananda Nayaka Thera chanted Seth Pirith and invoked blessings on the President.
The President making an observation tour within the premises of the sacred site inspected the development activities there. Subsequently, he visited the Ven. Mahasangha led by Ven. Thispane Jinananda Nayaka Thera and engaged in a casual discussion with them.
Kotmale Mahaweli Mahaseya temple, which commenced its construction in the early 1980s under the Mahaweli Development Program in accordance with a concept of the late Minister Gamini Dissanayake, is an excellent design in the country.
A group including former National Organizer of the United National Party Navin Dissanayake attended this event.