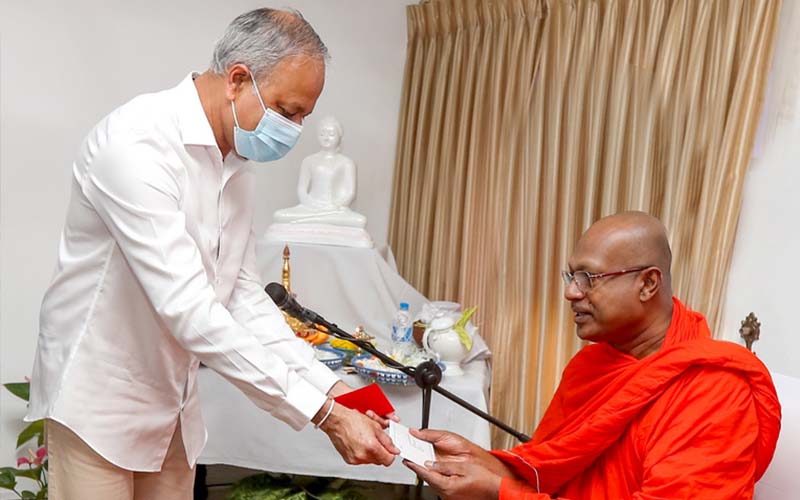 Published on: January 3, 2023
Pirith chanting to invoke blessings for the New Year at the President's Fund
In order to invoke blessings upon the staff of the President's Fund, commencing work for the New Year 2023, a Pirith chanting ceremony was held under the patronage of the President's Chief of Staff and Senior Adviser on National Security Mr. Sagala Ratnayake today (03).
The Pirith chanting commenced following the sermon delivered by Ven. Dr. Kirinde Assaji Thera.
Mr. Sagala Ratnayake presented a financial assistance from the President's Fund for the Navam Perahera of the Gangaramaya Temple.
Letters of appreciation was also handed over to the staff of the President's Fund in appreciation of their dedicated service.
According to the guidance of President Ranil Wickremesinghe, steps have been taken to make the services provided by the President's Fund more formal, covering a broader spectrum in 2023 as well as to provide an efficient service for the public.
Ven. Pallegama Rathanasara Thera, Finance Ministry Secretary Mr. Mahinda Siriwardena, Presidential Fund Secretary Mr. Sarath Kumara and officials of the Presidential Secretariat and the Ministry of Finance were also present on this occasion.