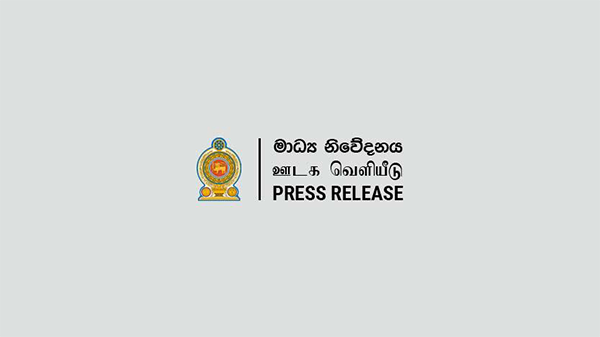 Published on: June 15, 2023
No decision to transfer government lands belonging to the Kurundi Viharaya to any other party
President's Secretary explains matters to Archaeologist Ven. Dr. Ellawala Medhananda Thera.
During a discussion held at the Presidential Secretariat on the 8th of this month, the President addressed the issue of government lands associated with the Kurundi Viharaya. In response to this, Archaeologist Dr. Ellawala Medhananda Thera expressed his concerns in a letter to the President.
In his letter, Ven. Dr. Ellawala Medhananda Thera conveyed that lands not belonging to the Kurundi Viharaya were being instructed to be transferred to the public, despite the presence of scattered ruins of Buddhist monasteries in various locations around the temple. He argued that it would be inappropriate to distribute these lands and highlighted instances where the acquisition of land had been done through coercion. Consequently, he asserted that the ownership of these lands should not be transferred.
In response to Dr. Medhananda's letter, the President's Secretary, Mr. Saman Ekanayake, sent a clarifying letter dated June 15, 2023. The letter emphasized that Kurundi Viharaya holds significant archaeological value for Sri Lankans and reassured that no decision had been made to transfer government lands associated with the temple to any other party. As a resolution to land-related issues in the North and East regions, it was suggested that lands categorized as forests and wildlife zones prior to 1985 should continue to be protected.
Furthermore, the letter addressed the confusion created by media reports, which erroneously mixed up discussions regarding the ruins of Kurundi Vihara and the Tiriya area. It stated that an investigation had been initiated concerning certain paddy lands surrounding Kurundi Viharaya, and a report would be submitted to the District Secretary of Mullaitivu. The Director General of Archaeology was also notified about this through the President's Secretary's letter. Additionally, the government's commitment to identifying and safeguarding sites and lands of archaeological significance under the jurisdiction of the district secretary was reiterated.
The President's Secretary also mentioned in the letter to Archaeologist Dr. Ellawala Medhananda Thera that the government sought the assistance of Professor Robin Cunningham, known for his excavation work at the Lumbini Maya Devi Temple in Nepal. The plan was to conduct excavations around the Mahaviharaya and prioritize the reopening of the Mahavihara University. These intentions were conveyed to Dr. Medhananda Thera for his awareness.