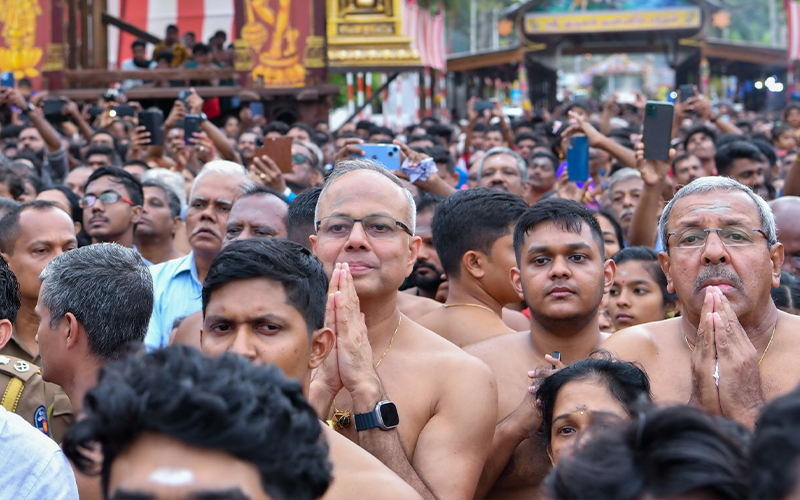 Published on: September 14, 2023
Mr. Sagala Ratnayaka joins the Chariot festival at Nallur Temple, Jaffna
Mr. Sagala Ratnayaka, Senior Advisor to the President on National Security and Chief of Staff to the President, who visited Jaffna yesterday morning (13) participated in the 'Ther' festival (Chariot festival) held at the historic Nallur Kandaswamy Temple.
The annual Chariot festival at Nallur Kandaswamy Temple began yesterday morning amidst special poojas.
Mr. Sagala Ratnayaka, who also joined to watch the Chariot procession, then took part in the religious ceremonies held at the temple and obtained blessings.
Later Mr. Sagala Ratnayaka also joined a discussion with the Hindu religious leaders of the Northern Province.
Former State Minister Mrs. Vijayakala Maheswaran was also present on this occasion.