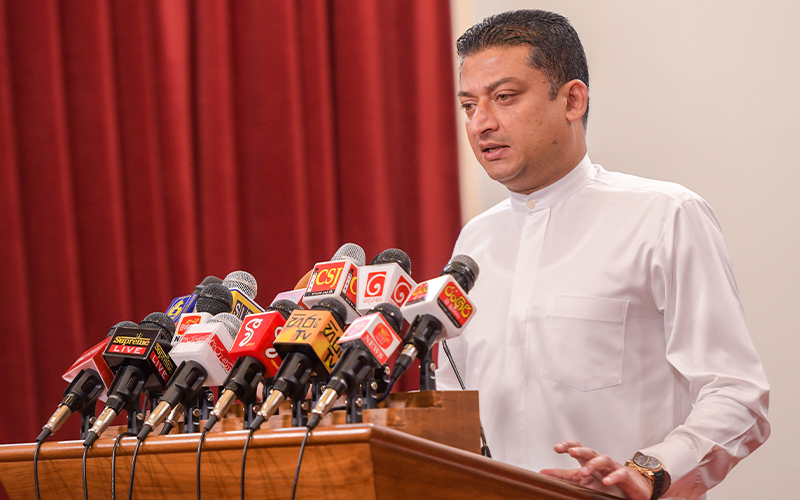 Published on: October 13, 2023
Major Investment Move: Japan-Sri Lanka Free Trade Zone to Boost Economy with $15 Billion Investment
Minister of State for Investment Promotion Dilum Amunugama, announced plans to establish a Japan-Sri Lanka Free Trade Zone in the country. He mentioned that the areas of Bingiriya and Iranavila have been selected for this purpose. The minister made this announcement during a news conference at the Presidential Media Centre, held under the theme ' Collective path to a stable country'.
Minister Amunugama further elaborated on the progress related to the port city, which has been temporarily opened to the public. The port city is being developed under a third-party agreement, with 15 billion US dollars allocated for this purpose. China Harbour Engineering Company has already completed 80% of the construction work. The legal framework necessary for doing business in the port city has been prepared and several operating regulations are scheduled for approval by the Parliament.
Investments of about 1.6 billion US dollars have already arrived, with an additional 1.6 billion dollars in investments underway. The government is planning to sell 28 project land plots to investors, including 74 plots for business purposes and 44 for public use.
Furthermore, activities to establish a Japan-Sri Lanka Free Trade Zone in the Bingiriya and Iranavila areas are in progress, supported by the Japanese-Sri Lankan business council and Japanese entrepreneurs interested in creating free trade zones in Sri Lanka.