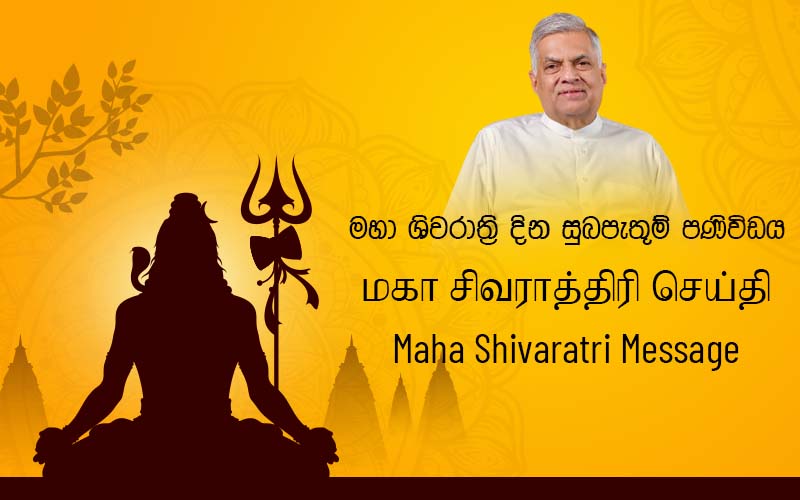 Published on: February 18, 2023
Maha Shivaratri Message
On the occasion of Maha Shivaratri, I wish to extend my blessed best wishes to all Hindu devotees who are celebrating this auspicious festival with great devotion. This day holds special significance for Hindu the world over the world as they commemorate the sacrifice that Lord Shiva had made to free all living beings from suffering.
On this day, devotees fast all night with the intention of removing darkness and spreading light. By observing this fast and performing other rituals, it is believed that it could help develop peace, harmony and equality among each other.
As a nation, we cannot move forward without mutual respect and trust in each other. Therefore, let us use this occasion of Maha Shivaratri to strengthen our relationships and work towards overcoming the challenges that our country is facing. Together, we can build a prosperous Sri Lanka that is marked by peace and harmony.
I am confident that the lamps lit on this day of Maha Shivaratri will bring brightness and prosperity to our nation. May Lord Shiva bless us all with his divine grace.
Ranil Wickremesinghe
President
Democratic Socialist Republic of Sri Lanka