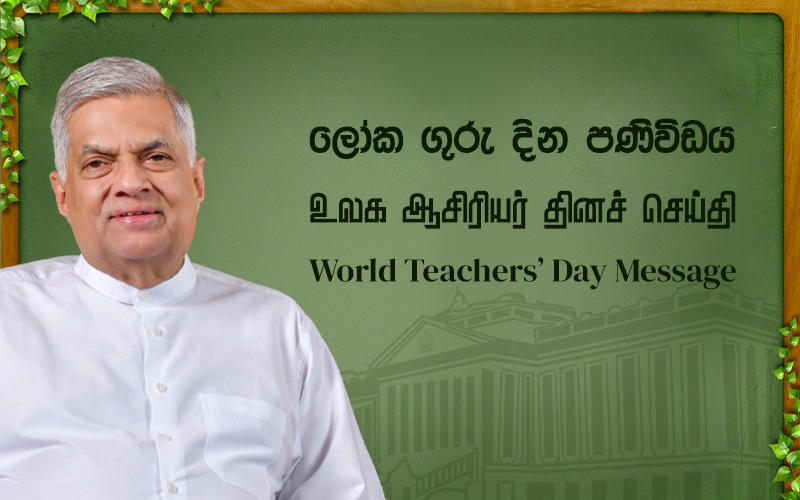 Published on: October 6, 2023
International Teachers' Day Message
The teachers in our nation are playing a crucial and positive role in addressing the current challenges, by imparting values and wisdom to the students, despite numerous obstacles.
Their dedication is admirable.
During my tenure as the Minister of Education, I had the privilege of introducing various benefits for our educators. I distinctly recall the initiatives taken to reform the education system, including the establishment of the Education Service Commission, which was independent of political influence, and responsible for teacher appointments and transfers. Science faculties for teachers to ensure their training met the stipulated standards were also instituted. Additionally, several support programs were implemented, including the DELIC teacher training program, aimed at providing English language instruction to our educators.
At this juncture, it is essential to consider the manner in which the role of the teachers should evolve, with the changes in the social fabric culminating in the need to address the related challenges.
On this World Teachers' Day, I wish to categorically commit to safeguarding the rights of all educators, and extend the highest admiration and respect that can be bestowed.
May the International Teacher's Day serve as a tribute to the entire generation of principals and teachers who relentlessly continue to pioneer the noble mission of nurturing a future generation enriched with knowledge, values and virtues.
Ranil Wickremesinghe
President,
Democratic Socialist Republic of Sri Lanka.