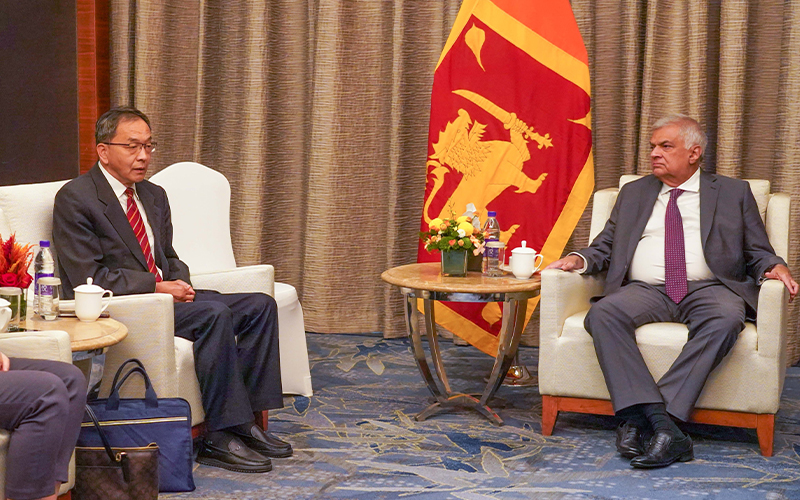 Published on: October 20, 2023
Interest expressed by Chinese Institutions to provide academic and technical support for proposed International University on Climate Change
Several prominent Chinese institutions have shown keen interest in extending academic and technical support for the envisioned International University on Climate Change in Sri Lanka.
Representatives from various Chinese institutions engaged in climate-related initiatives have agreed to offer their expertise and support from both the academic and technological perspectives to assist Sri Lanka in its endeavour to establish an international university focused on climate change.
This information was revealed during a high-level discussion held in Beijing yesterday (19), involving the leadership of environmental universities and organizations dedicated to climate-related efforts. The delegation commended Sri Lanka's proactive step to create an international university specializing in climate change, recognizing it as both timely and forward-thinking.
President Ranil Wickremesinghe, who has already engaged with numerous stakeholders on this initiative, emphasized his commitment to making this endeavour a collaborative effort involving multiple parties rather than an individual undertaking within Sri Lanka.
The discussion also resulted in the decision to convene several online sessions to engage with other relevant parties concerning the establishment of the university.