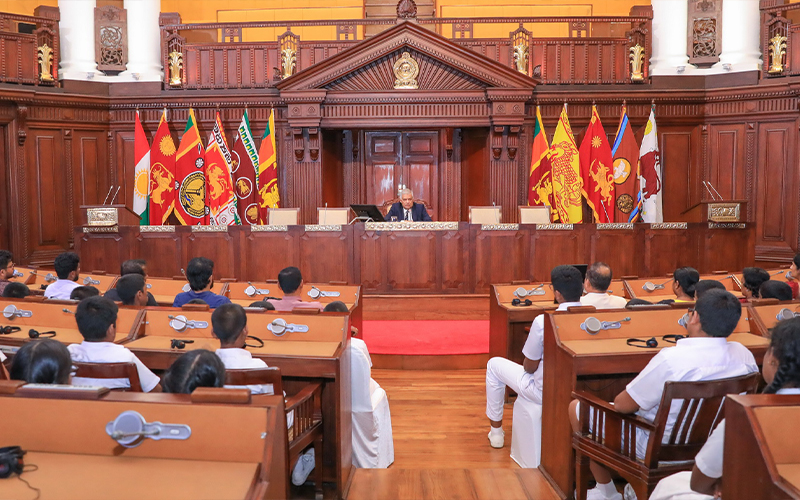 Published on: September 6, 2023
In Shaping the New Education System input will be sought from Student Parliaments
Says President during meeting with students of Sivali Central College, Ratnapura.
President Ranil Wickremesinghe initiated the groundwork for an education system fit for the 21st century, gathering insights from abroad, experts and student parliaments. The President revealed this during a recent meeting with Sivali Central College's Student Parliament in Ratnapura.
Around 140 student representatives visited the Presidential Secretariat and engaged in a friendly discussion.
During the interaction, the President explained the role of the Presidential Secretariat in Sri Lanka's government decision-making process, its history and structure. He shared plans to establish 10 new universities in the country and facilitate higher education opportunities in England and America through student loans.
Students will have the freedom to choose their desired subjects and educational reforms, including new technology colleges, are under consideration.
President Ranil Wickremesinghe encouraged the students to actively participate in college student parliament activities and even invited them to hold meetings in the main auditorium of the Presidential Secretariat, where Sri Lanka's first parliament convened.
He also acknowledged the presence of students from the previous group, expressing gratitude for the opportunities provided by his administration.
The Principal of the Ratnapura Sivali Central College, Mr. Neil Wathukarawatta and several teachers were also present during the meeting.