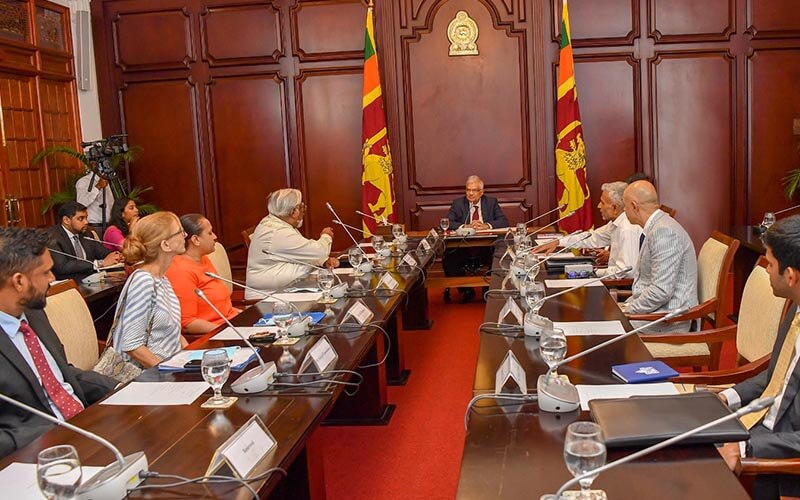 Published on: April 29, 2023
President directs Galle Literary Festival to be held on a grand scale
After several years of hiatus, the Galle Literary Festival is set to make a grand return, thanks to the directive from President Ranil Wickremesinghe. With a focus on promoting the tourism industry, a series of programs featuring various art forms will be held in the areas of Galle, Matara, Ahangama, and Hikkaduwa in January 2024.
A preliminary was held in this regard yesterday (28) at the Presidential Secretariat under the patronage of President Ranil Wickremesinghe.
The President emphasized the importance of organizing the activities in a way that highlights the Sri Lankan identity and pride to the world. In line with this, many programs aimed at promoting the tourism industry through various art forms are also scheduled to be released consisting of various art elements including new art media (Modern Art), music, fashion show, book exhibitions, and festivals.
Furthermore, Mr. Ranil Wickremesinghe stressed that the revival of the tourism industry is a top priority of the government, and the support of all parties is necessary for the programs to be successful. The Minister of Power and Energy Kanchana Wijesekera, President's Secretary Saman Ekanayake, and other government officials, including the secretaries of ministries, were present during the discussion.