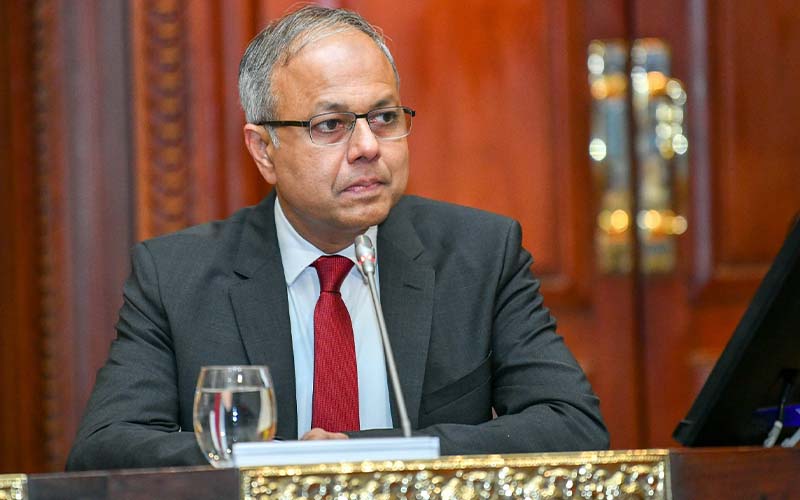 Published on: January 31, 2023
Follow-up discussion chaired by Mr. Sagala Ratnayake on key Economic Reforms – World Bank preliminary action
A follow-up discussion on "Major Economic Reforms – World Bank's Preliminary Actions" was held at the Presidential Secretariat this afternoon (31) under the patronage of the Senior Advisor to the President on National Security and Chief of Presidential Staff Mr. Sagala Ratnayake.
The World Bank assistance program was discussed at length during the meeting, including the improvement of financial supervision and credit management, improving tax administration policy, reducing systemic risk in the sovereign financial sector, strengthening the delivery system and targeting of social security agencies, as well as reducing policy uncertainty and increasing the competitiveness of the economy. Discussions also focused on the preliminary measures to be taken for their implementation.
Mr. Sagala Ratnayake emphasized the need to implement these preliminary measures immediately.
Central Bank Governor Dr. Nandalal Weerasinghe, Secretary to the Ministry of Finance Mr. Mahinda Siriwardena, Senior Adviser to the President on Economic Affairs Mr R. H. S. Samaratunga, a group of representatives, including World Bank Senior Economist Richard Walker participated in this discussion while a group of World Bank representatives also joined it through Zoom technology.