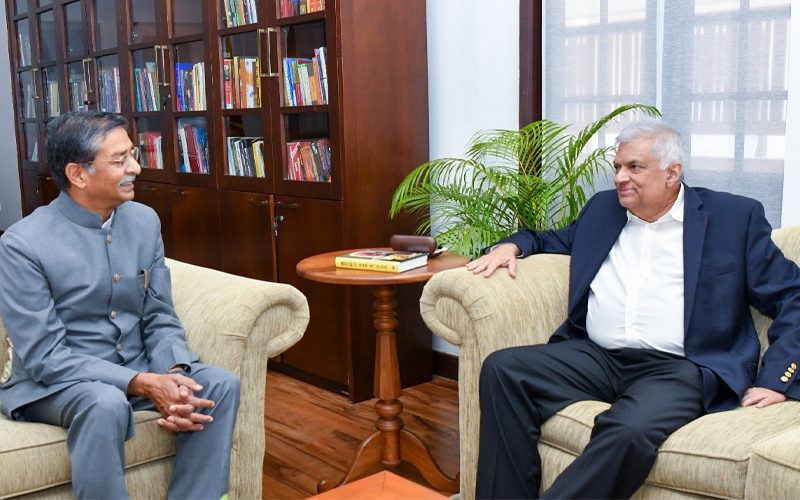 Published on: April 2, 2023
DG of the Indian Institute of Good Governance, met with President
President Ranil Wickremesinghe met with Mr. Bharat Lal, Director General of the Indian Institute of Good Governance, at the President's Official Residence in Paget Road Colombo Yesterday (01).
Mr. Bharat Lal visited Sri Lanka to discuss potential ways to enhance the country's civil service and improve government institution performance by implementing effective monitoring measures.
During the meeting, Mr. Lal shared India's success in incorporating information technology into public service delivery, which resulted in significant progress and cost savings.
During the discussion, the President made a request to Mr. Lal for his assistance in establishing a University of Governance and Public Policy in Sri Lanka. Also present at the meeting were Secretary to the President Mr. Saman Ekanayake and the Indian High Commissioner HE Gopal Baglay.