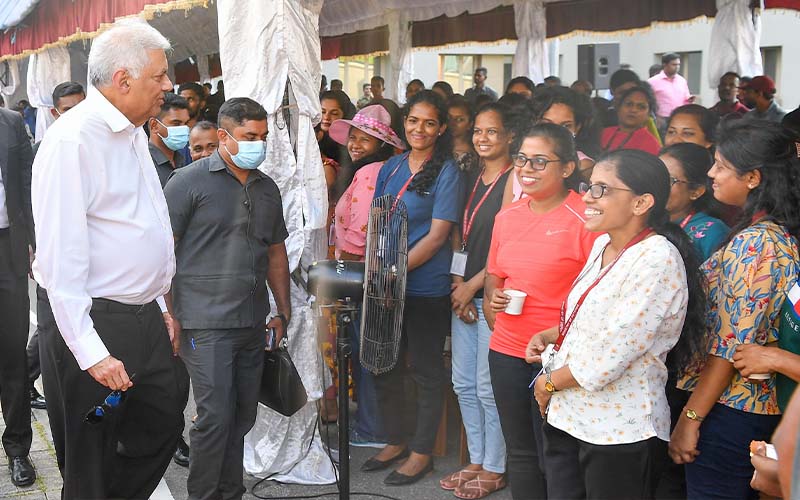 Published on: April 20, 2023
Defence Ministry 'Soorya Mangalya 2023' held under President's patronage
The Ministry of Defence's 'Sun Festival 2023' (Soorya Mangalya) was celebrated in a grand manner at the Ministry's premises in Akuregoda, with President Ranil Wickremesinghe in attendance as the Chief Guest.
The New Year's celebration lasted throughout the day and included various games and cultural events, which were participated in by the Ministry's staff. President Wickremesinghe also enjoyed a colourful dance performance that followed.
The winners of the annual sports competitions, including the Avurudu Kumara/Kumariya (prince and princess of the year), were awarded prizes by the President, Mr. Sagala Ratnayake (Senior Adviser to the President on National Security and Chief of Presidential Staff), and General Kamal Gunaratne (Rtd) (Secretary of the Ministry of Defence).
During the festivities, the President engaged in a friendly conversation with the Ministry's staff members.
Several others, including Gamini Mahagamage (Additional Secretary – Administration of the Ministry of Defence and Chairman of the Welfare Association) and Mrs. Chitrani Gunaratne (Chairman of the Seva Vanita Unit of the Ministry of Defence), were also present at the event.