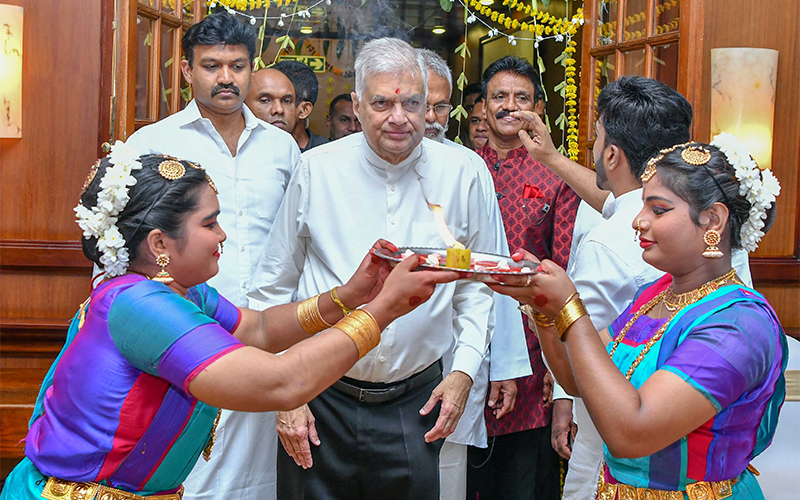 Published on: November 12, 2023
Deepavali celebrations at the Presidential secretariat
A special Deepavali celebration took place today (12) at the Presidential Secretariat under the patronage of President Ranil Wickremesinghe. The event, organized by the Presidential Secretariat, was conducted with simplicity and elegance, emphasizing Hindu rituals.
President Wickremesinghe, present at the function, was warmly welcomed according to Hindu rites. Engaging in a friendly conversation, he extended Deepavali greetings to the Hindu devotees in attendance.
The event was also attended by Minister Douglas Devananda, Eastern Province Governor Sendhil Thondaman, former Member of Parliament R. Yogarajan, President's Secretary Mr. Saman Ekanayake and senior officials from the President's Office.