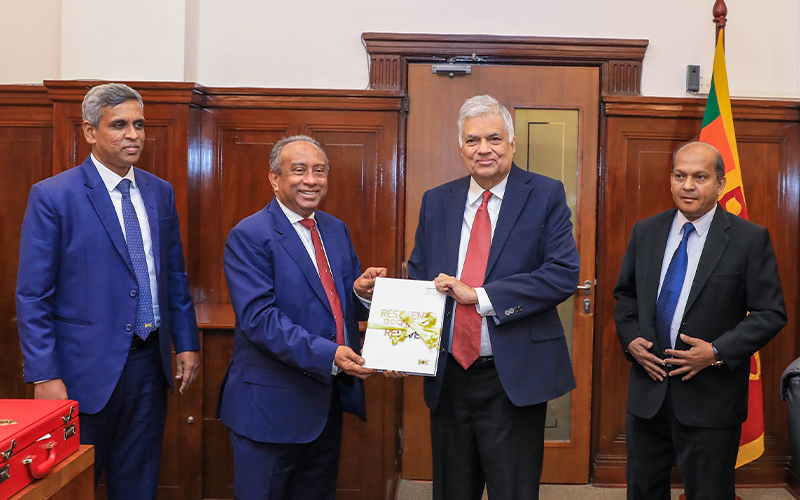 Published on: May 18, 2023
Bank of Ceylon Annual Report 2022 presented to President
The Bank of Ceylon Annual Report 2022 was presented to President Ranil Wickremesinghe, the Minister of Finance, Economic Stabilization, and National Policy, by Mr. Ronald C. Perera, the Chairman of the Bank of Ceylon, at the Ministry of Finance today (18).
To access the Annual Report of the Bank of Ceylon 2022, interested individuals can visit the websites of the Bank of Ceylon (www.boc.lk) and the Stock Exchange (www.cse.lk).
In the future, this report will also be made available to the public and business people in both Sinhala and Tamil languages.
The event was attended by Mr. Russell Fonseka, the General Manager of the Bank of Ceylon, and Mr. Ruwan Kumara, the Chief Financial Officer.