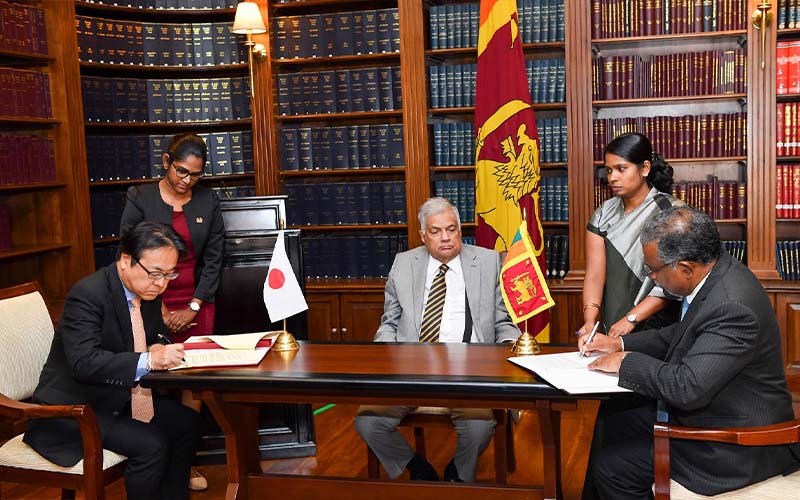 Japan Grants USD 46 Million to Provide Diesel for Sri Lanka's Public Hospitals
Earlier today, Mahinda Siriwardena, the Secretary to the Ministry of Finance, and MIZUKOSHI Hideaki, the Ambassador of Japan, signed an Exchange of Notes to secure a humanitarian grant of USD 46 million. The purpose of the grant is to provide diesel fuel to public hospitals throughout Sri Lanka. The signing ceremony took place at the Presidential Secretariat, with President Ranil Wickremesinghe in attendance.
Under this agreement, the Government of Japan has committed to supplying 20 million litres of diesel fuel. This humanitarian assistance will aid Sri Lanka in providing sustainable medical services amid the current economic crisis.