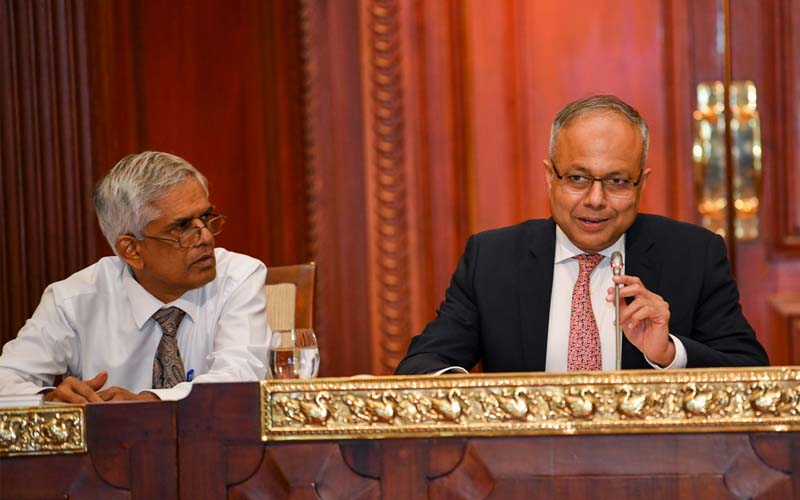 A progress review of the Census of Welfare Benefits Board data
A progress review discussion on the data census work of the Welfare Benefits Board was held at the President's Office under the patronage of the Senior Advisor to the President on National Security, Mr. Sagala Ratnayake this morning (09).
The aim of the meeting was to identify those affected by the current economic crisis and those with low income, and to provide them with the necessary assistance.
The Welfare Benefits Board has been tasked with determining who is eligible for welfare benefits in a transparent manner and creating a social security benefit register.
During the discussion, it was revealed that the data census will cover every Divisional Secretariat Division on the island, with census work already completed for 23 divisions.
The welfare benefits program is fully supported by the World Bank and they are providing the necessary technical assistance. Officials were instructed by Mr. Ratnayake to keep the World Bank informed of the program's progress.
The discussion will also be continued at the District Secretaries conference on Tuesday (14).
Senior Advisor to the President on Economic Affairs, Dr. R.H. S. Samaratunga, and representatives from the World Bank, including the Country Manager, Chiyo Kanda, and Senior Economist, Richard Walker, were among those in attendance at the meeting.